TVS teachers – this is just for you!
This is a summer where you can't go up to school so, here is a challenge for you should you decide to work from home. Have some fun exploring new technologies or spend time learning even more about ones you already know. Below are ideas to help you get started.
Kidblog (free app although we have the upgraded subscription) – Use our TVS Lower School blog to start posting and/or commenting on others' posts. You are able to use Kidblog from a computer as well as an iPad. On an iPad, you'll need to set up the class. Open the app and tap on settings. Choose Add a Class then Login to Kidblog. The Class URL is TVSLowerSchool. Once you've typed that, your username will show up at the bottom of the screen. Click Kidblog setup on app for directions.
This would be a great place to post what you are learning about this summer, vacations, favorite books, or anything else you would like to share! If you create anything with apps, post that to your blog! Remember, if you can save to photos, you can post it on a blog! Click What can be posted? for samples.
Book Creator ($4.99) – In addition to saving as ePub books (to read in iBooks), did you know that Book Creator now allows exporting content as videos? This is great for sharing with families who don't have iOS devices.
Create a book about you to share with your new students. Export as a video and upload to Vimeo. (Email me if you need the log in information.) Or, create an ePub book about a topic you want your students to learn. Make the book interactive by adding hyperlinks (Hint: This is accomplished in the Add Text section. Tap and select word then choose link.)
To learn more about Book Creator's features, click here. Follow Book Creator on Pinterest for lots of ideas!
Coding Apps – I grouped these together because they are all excellent for computational thinking. Programming teaches children to problem-solve and think creatively. For more background on the reasons to learn to program, read this article, It's Time for Every Students to Learn to code.
Kodable (app and web-based; free; paid school version allows deeper exploration) – coding curriculum for elementary ages
Lightbot and Lightbot Jr  (average cost per app $2.99; Jr for ages 4-8; Lightbot for ages 9+) Teaches programming logic through puzzles.
Scratch Jr (free) ages 5-7 – drag and drop coding blocks where students can program interactive stories and games
Draw and Tell HD ($1.99) – So much more than a drawing app, Draw & Tell allows children to illustrate something, record their voice telling about it (orally share their thinking), and then share with others. Our students typically share to their blog. The app was created for ages 5 and younger but first and second graders would enjoy the app and find it very easy to use.
How would you incorporate the Draw & Tell app? What topics could students share? Would this be something you could use for students to show their understanding of a concept?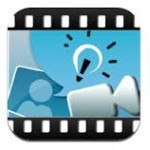 Explain Everything ($2.99) – This my favorite screen casting app for ages 8+! Yes, it has a learning curve but it is extremely powerful and there is SO much you can do with it. The app developer's web site has excellent video tutorials for you to view.
Play around with the various tools in the app. Practice recording and drawing at the same time. Since Explain Everything isn't as intuitive as other screen casting apps, students will need some practice but I'll be glad to help with that.
Click here to see how Mrs. Wideen uses EE in her class. How could you use this with your children?
Adobe Voice (free) – "Show Your Story" is how this app is described. The user adds photos and narration and produces a short video that can be shared. To use with children under age 13, the teacher must create either a class account or individual accounts (By law, students under age 13 can not create their own account).
This is a quick and easy way for students to "tell" their story, save to photos, and share to their blog. Create your own story and post it this summer!
Adobe Slate (free) – Create a story with a magazine-type layout. Add images and text. You'll need a class account (see Adobe Voice). This app doesn't have recording but it can be a great writing activity.
My Create ($4.99) – Students capture a series of photos then create a stop-motion video. Audio can also be recorded.
Think about all that you can do with this! I've used it for Lego building but what about keeping track of a plant's growth? Or, chick eggs waiting to hatch? Or, take photos of trees as they go from bare to covered with full-sized leaves.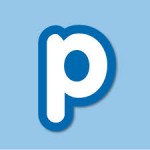 Popplet (lite is free; full version $4.99) – A visual mindmap for students, Popplet is easy to use. Students can add images and facts to help organize information. Work in groups and have each member add their own facts. Export as JPEG and upload to the blog. Try the free version and let me know if you would use this in your classroom.
App Smashing - combining two or more apps to create a product. Read Unleashing Creativity: Greg Kulowiec App Smashing for a wealth of information. Since he coined the phrase, he truly is the guru of this!
Try your hand at app smashing.
Make videos using Adobe Voice and My Create. Save to photos. Join these together in iMovie and upload to the blog. If it's too large, upload to Vimeo (refer to my email for log in info) and either provide the link on your blog or embed the video. (Note: When embedding a video on the blog, I always find it easier to work on a desktop to that I can choose the HTML option from the New Post window. Then I just paste the embed code.)
Make a book in Book Creator. Export as a video. Create a screen cast using either Draw & Tell or Explain Everything related to the book. Pull all together in iMovie. You can even make an introduction in one of the screen casting apps. In iMovie, just split the Book Creator clip, delete the cover that you had previously made in that app, and insert the new introduction.
Create a written story in Adobe Slate. Bring that into Adobe Voice to provide narration.
Make a collage with the Pic Collage app (Did you know that there is a new Pic Collage Kids?) and import that into Adobe Voice for adding narration.
More Resources:
Something to Think About:
At some point you'll need to upload student work to a cloud storage space. Check out Google Drive – 15 GB free storage. Create folders for work that is uploaded. Make the file free, get a link, share with parents.
Web-Based Programs to Explore:
I gave you lots of information with enough details to make your head spin! The best way to learn is just jump in and explore. Use your experiences over the summer to create anything you want. It doesn't have to relate to school! I'm eager to see your creations!
Enjoy!
Have fun!!