Last November, at the iPad Summit in Boston, a couple of people mentioned using postcard apps with their students. With the semester ending and holidays coming, I forgot to look into it. A few days ago, I came across an excellent post called, Creating Postcard Summaries, from the blog, Teach Thru Technology (well worth reading). That was a great reminder to check it out! I like the app mentioned in the post, Bill Atkinson PhotoCard.
The app allows the user to either take a photo, choose from album (camera roll), or choose from the built-in nature photos (beautiful images as seen in the screenshot below).
 The app is well-designed and intuitive. There are "stickers" that can be added to the back of the card. The writing section is large enough for students to write a couple of paragraphs – excellent for summarizing.
 Of course you can mail your cards – this costs as little as $1.50 for delivery in the U.S. But what I like is that the photocards can be emailed or saved to the camera roll. We would have students email to the teacher so she could collect them for assessment.
 Here's a finished card.
 Think about all the writing that could be done using this app!
character studies
information about a place (take a screenshot of a place in Google Earth!)
biographies
historical events
describe a science experiment
document field trips
Paul Wagner, author of the Teach Thru Technology blog, includes another app in his Creating Postcard Summaries post: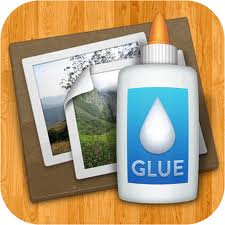 This would be a great app to make a collage of several photos, save to the camera roll, then pull into the Photocard app. I practiced with it by pulling in a screenshot of Washington, DC in Google Earth that had been labeled using Skitch. I then added photos taken in DC. Next step was to write a bit about the city.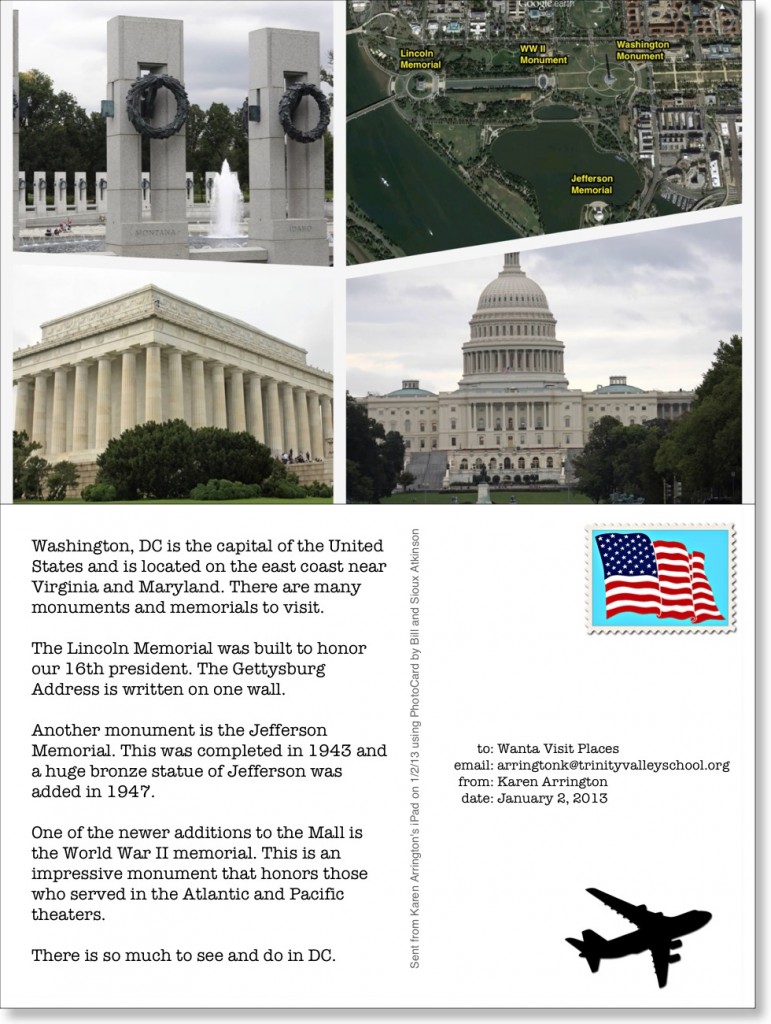 Both apps are very easy to use and would be a fun way to encourage writing.