Recently the fourth grade classes worked in small groups to create a Lego ABC book to share with kindergarteners. (Click here for post about making the book.)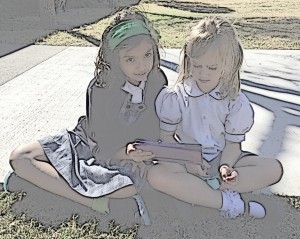 Our sharing took place on a beautiful afternoon so we gathered the iPads, the kinder students chose a "big" kid for a partner, and off we went. The little ones were enthralled with the 4th graders but what surprised me is how well the older students did with their young charges!
While the big kids weren't too eager to hold hands with the little ones (that was my suggestion that fell flat!), they were great at keeping them entertained with the book, talking to them, asking about their interests.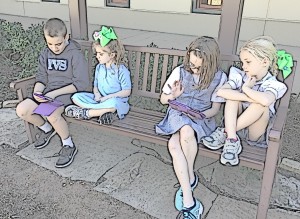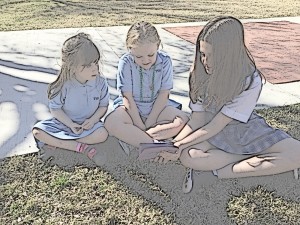 The only problem we encountered was getting too far away from buildings and then we'd lose Wi-Fi. But, that was an easy fix.
We returned to the lab with a few minutes to spare. That allowed time to finish viewing the Lego Book and share other apps.
It was a really good experience for our oldest Lower School students to interact with our youngest ones! Looking at the smiles on faces makes these kinds of activities worth every minute.