I never cease to be amazed at the creativity of students. Giving students a squiggle to start a drawing is something I'd done with children when I had my own homeroom! Last year, I saw this idea on Pinterest and decided to let the students create using MS Paint.
They started with this: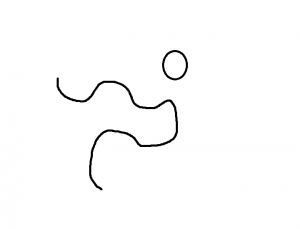 and ended with this!
Amazing!