Who doesn't like Lego Building? Add in MyCreate app for making a stop-motion video and you've got instant creativity!
Our second and third graders were given a challenge to photograph each stage of their Lego building process and create a stop-motion video. If time allowed, they could even add sound effects! All this had to be accomplished in 35 minutes. (Enter groans of "No, that's not enough time.") It's amazing how ideas come together when there's a deadline!
The MyCreate app is super easy to use. The hardest tip to get across to students is to keep the iPad in the same place. We talked about how the smoothest videos created are when the camera doesn't move. The app makes it easy to line up the subject if the iPad accidentally shifts. Photos are taken within the app and the frames per second can easily be changed. The more photos you have, the better. The only issue we had was with one iPad that wouldn't save the video to the camera roll. We tried everything but it never did save for one group. What was strange is that it had just worked for a previous class.
Some groups decided to build cars, planes, buildings and then start taking the photos. Others started from scratch, constructing garages, houses, and more.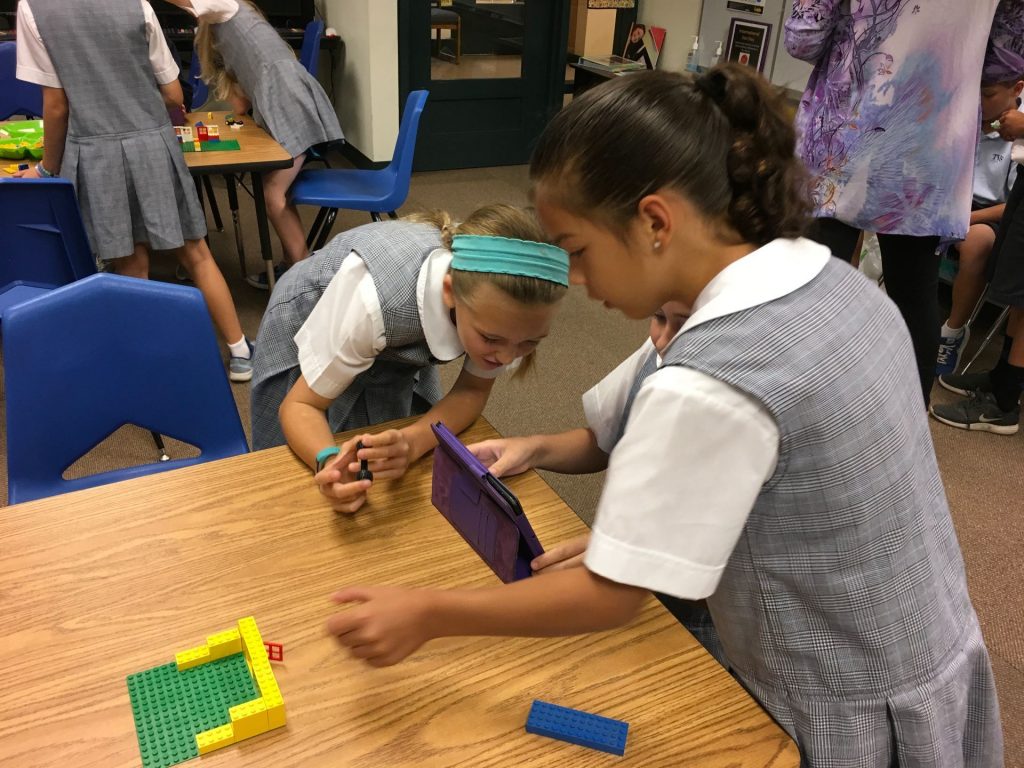 This was a fun activity designed to show the students how to use the app. However, there could be lots of curricular uses.
Storytelling/Creative Writing
Math Problem acted out
A Historical Moment
Here's a sample from Mrs. Weth's class of the process and the stop-motion videos:
Click to see other second and third grade videos.
How do you use stop-motion in your classroom?
Save
Save