I am SO excited about our Kinder-First grade Spanish teacher's project! Sra. Ross has done this activity with her first graders for a few years and, wanting to use Seesaw to share this with parents, asked me to be the "tech" help.
Sra. Ross' students have been learning the Spanish names for school items. To help practice what they had learned, they wrote and illustrated various items (pencils, crayons, etc) that they would find in their backpacks. They practiced how to say, "En mi mochila tengo . . ." (In my backpack, I have . . .)
She brought each class to the lab where I offered tips on taking good photos of their work. (I certainly was no help with the Spanish!)
Then, they recorded what they'd written.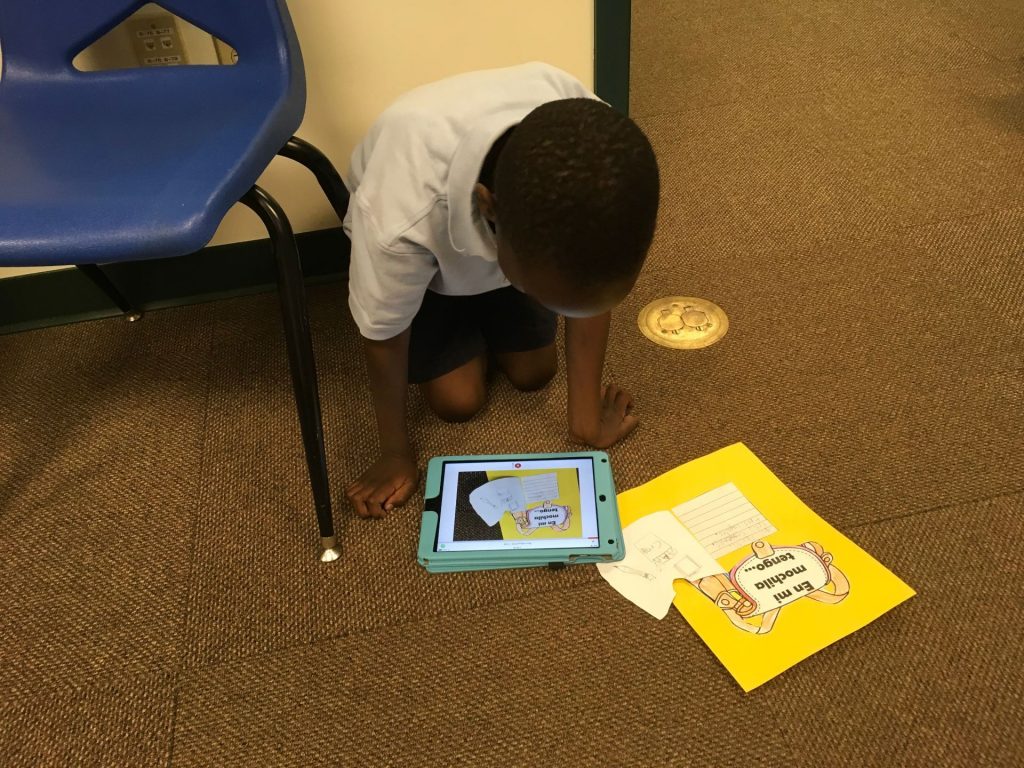 Before posting, the children checked in with Sra. Ross so she could help with pronunciation.
Sra. Ross' bulletin board will feature the students' work along with QR codes to scan so others can hear their voices. What better way for parents to listen to their children speaking another language! Thankful that Seesaw makes this such an easy process.
Below are some samples of how they did.