More than you think! I drew a squiggle in the Book Creator app, added an "About the Illustrator" page and airdropped the book template to each student iPad. When finished with their creations, the children airdropped their books back to me so that I could combine them into class books.
The directions were simple:  Look at your squiggle. What could it become? You can rotate it and copy it if you want. Make something recognizable from your squiggle.
The students provided so many interesting and creative interpretations of their squiggle! I love this one from Jack, a 4th grader, who used what he had learned in art to create an illustration based on an artist named Mary Casssett from the 1800s who painted mothers and children. (To hear his narration, listen to Mrs. Wright's class book.)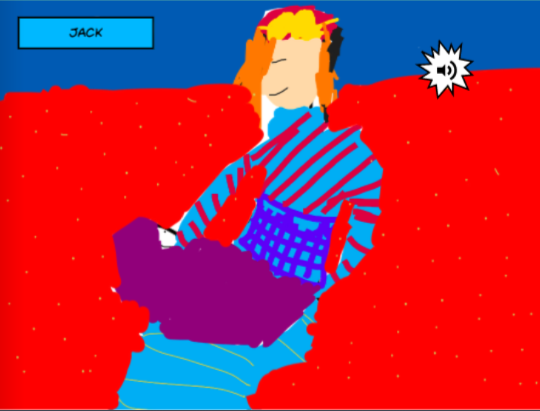 Click on the links to view the class books.
Tips:
For the 4th graders, I told them they could resize and rotate their squiggle. A few children made the squiggle so tiny that it is barely recognizable! I made the mistake of not telling students to make sure the original squiggle could be seen. In several of the 4th grade illustrations, it's very hard to tell what and/or where the squiggle was.
As a result, I changed the directions for the 3rd graders. They could rotate the design but they couldn't resize. I also told students to make sure the squiggle could be identified.
Some of the designs were created from making copies of the squiggle. Those turned out really well!
I asked that the squiggle be seen in the picture. Some did that but others covered it up with another color.
It's helpful to lock the squiggle once it's decided where it will be on the page.
I used to do this all the time when I was little (on paper, of course!). It's fun to watch the students create digitally!