A couple weeks ago, I was invited to visit a science class as students experimented with the various ratios of vinegar and baking soda to create "rocket fuel." Students were to measure the materials and combine in a clear plastic film canister. The lid had to be popped on quickly in order for the ingredients to mix and send the "rocket" into the air.
There was so much excitement in the room. However, the best part was to watch "failure" occur. NO ONE became angry even when they had repeated failures. Most involved not being able to snap the lid in place quickly enough. What a learning experience!
The students always reflect on their experiments but I thought we'd take it a step further. The children were asked to blog and write a reflection of their experience.
What combinations of baking soda and vinegar did their group try?
What were the challenges?
What worked?
What didn't work?
These were some of the best posts I've had from these students in a long time!
Here are some samples. To read more, click here then click on a fourth grade teacher's name.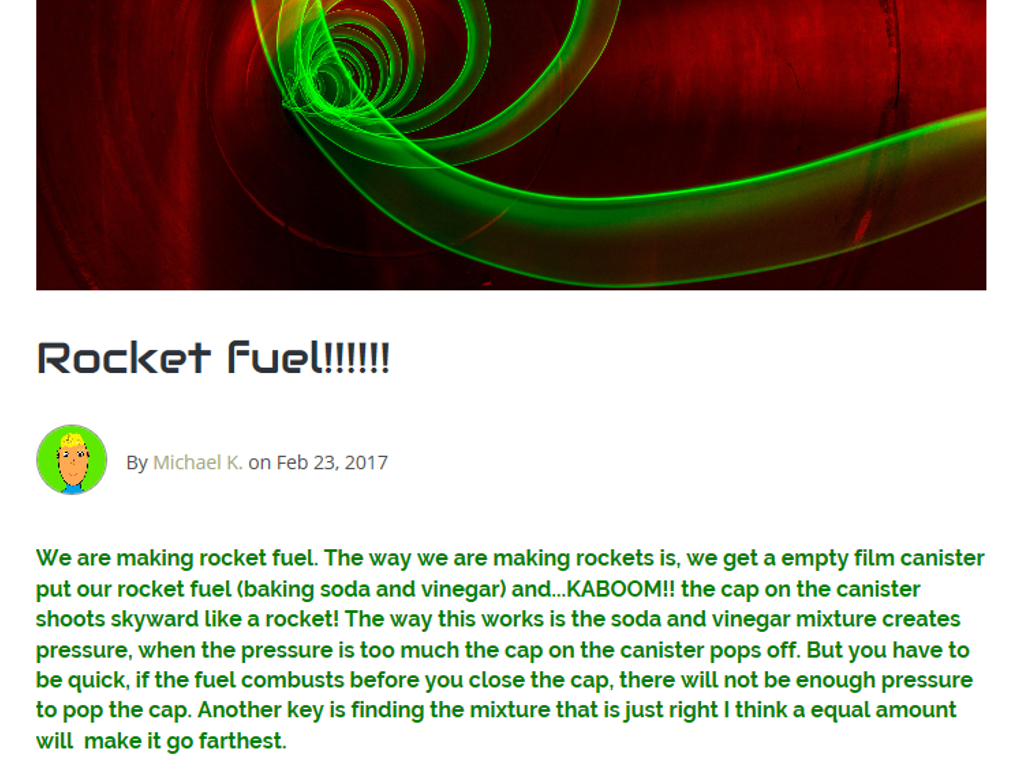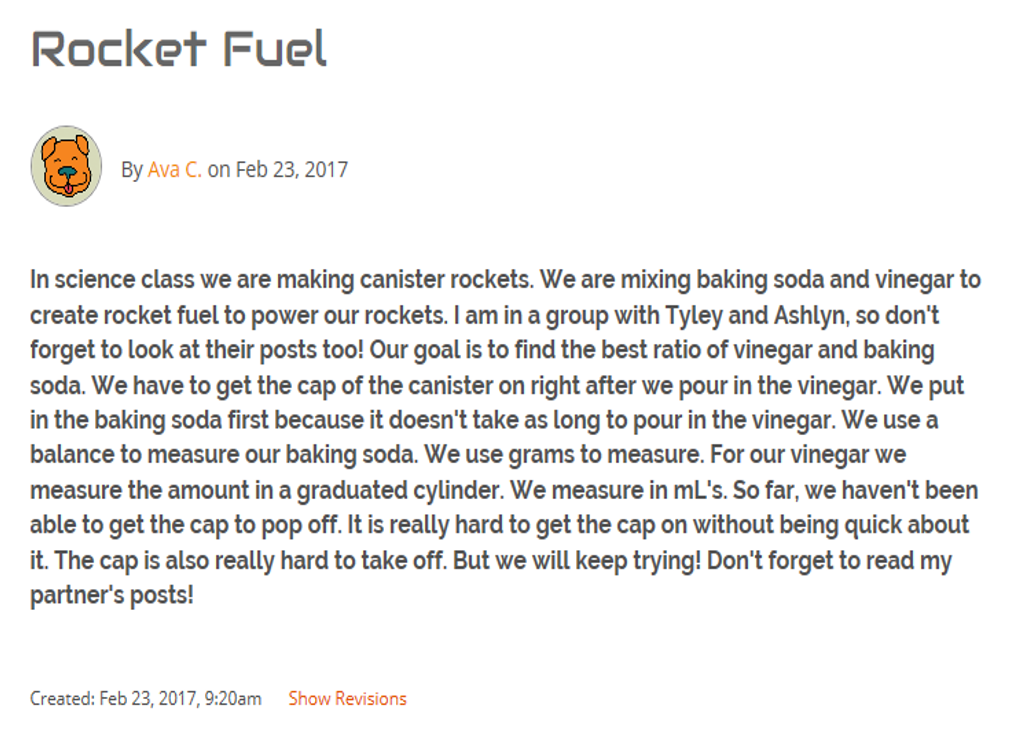 I really like the next one because it's obvious this group suffered failures. After visiting with the girls, they also showed resilience!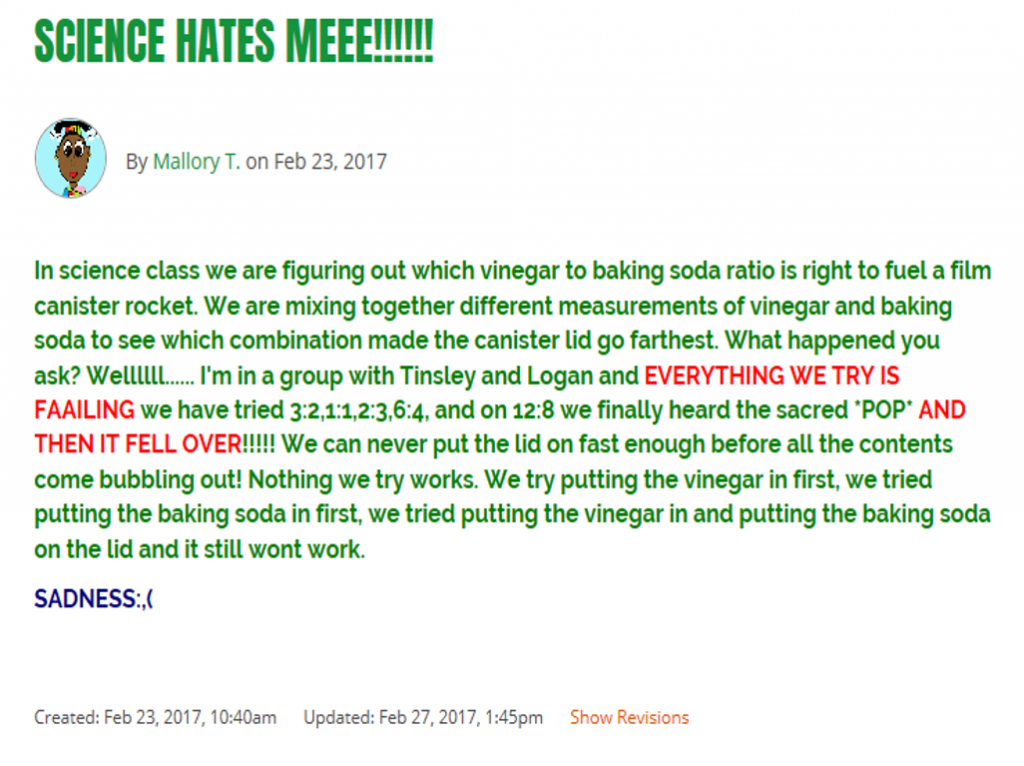 Lesson learned –> Make SURE the blog topic is something that is exciting to the students!