Recently, I purchased Design Dots from Ellen Deutscher. These are Design Thinking activities for grades K – 12.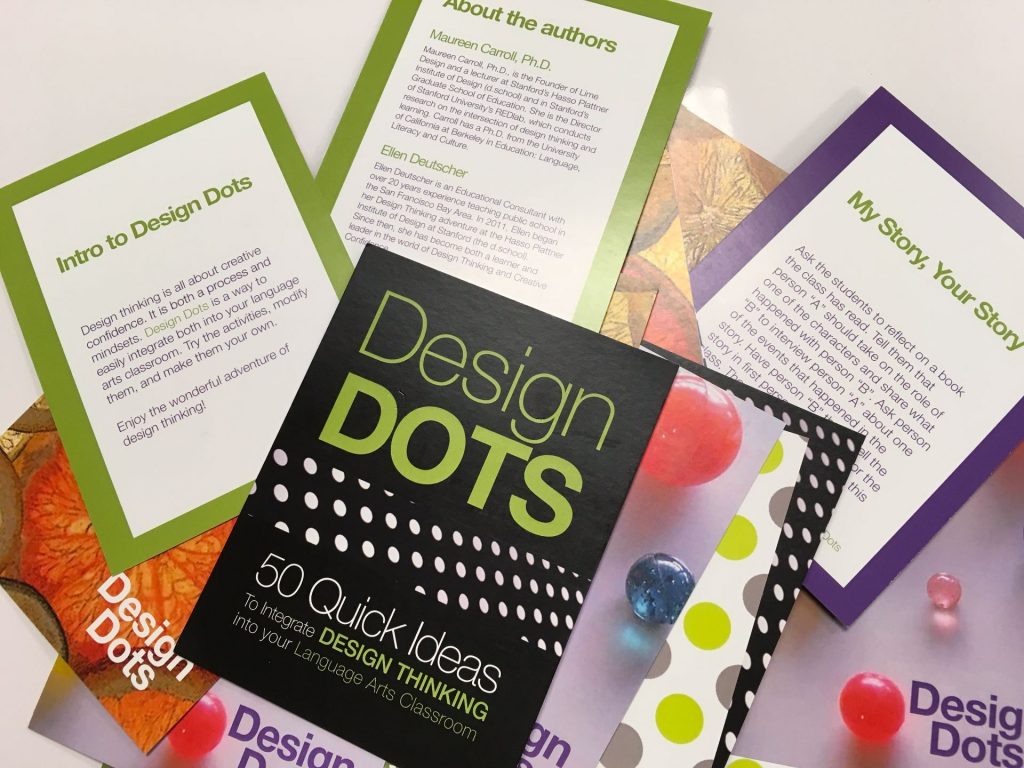 For this activity, I chose "I Never Noticed That!"
I adapted this to include technology by having students search for 6 to 8 items that they had not noticed before OR that they might have seen but had questions about. They were to photograph these, make a video that included their questions or "I wonder" statements, and post to their Seesaw (digital portfolio) journal.
Telling the students this was an individual search for the unusual, we headed outside. With about 10 minutes to take 6 to 8 photos, they wandered around, searching for just the right object. 
Once they completed the search, they were to start cropping their images. Many discovered the new feature in iOS 11 that allows the user to draw on photos.
I'd thought we could complete taking the photos, cropping, and uploading to Shadow PuppetEDU in one 40 minute session. It turned out that the group had such a good time exploring things they'd never seen before, that we were lucky to finish just the photography and the cropping! But, the activity was designed to focus on observation skills so that was fine.
The following day, I introduced the free Shadow PuppetEDU app; a video-creation app in which narration, text, and music can be added. (*Be sure to get the EDU version of Shadow Puppet which is licensed for educational use.) This app works seamlessly with the Seesaw app which we are now using in the Lower School, so I had students sign in to that before we started working with Puppet EDU.
We then worked together to add photos. I demonstrated how to record, save, tap the Seesaw icon, and automatically upload to their Seesaw journal. Before dismissing the students, I shared expectations:  They were to ask thoughtful questions about the objects they found OR create "I Wonder" statements.
Below are some sample recordings.
To wrap up, students shared with their table groups what they'd discovered. The area we explored isn't that large so there were many who had similar or the same photos. It was fun listening to the children as they participated in their own brainstorming session, trying to determine the purpose of some of their findings!
Perhaps this appears to be a "simple" activity for 4th graders. Before heading outside, some of the students stated, "I've been out there a lot and already know exactly what is there. I won't find anything new." Guess what? They did! That is, once they decided to really search! Were all of the videos what I'd hoped to get? No, some were silly but, some of the students did ask great questions!
Learning to observe is an important skill that we sometimes assume students have no trouble doing. After all, little ones are very observant. Think about the never-ending questions from toddlers and pre-schoolers. However, it seems that the older we get, the less we question. This activity was a fun way to get children to go back to their observing and questioning days that they first thought they were too "old" to do! We'll definitely do an adaptation of this again.