As our second graders learn about the Thanksgiving story, they read Molly's Pilgrim, a wonderful story that illustrates a pilgrim is anyone who emigrates from another country. The students even dress paper dolls in the native costume of the country from which they came, whether it be recently or years past.
In addition, students bring in photos of relatives to create a wonderful Heritage video/ePub book complete with narration of their family history!
We use Book Creator, which is a user-friendly app that allows students to add text, photos, narration, background, and so much more. And, the final product can be saved as an ePub book to be read in iBooks or as a video that can be viewed on any device. This is our second year using Book Creator for this project and I am SO glad we changed! Prior to this, students did a tiny part of the project but the teacher had to do the majority of the work. I'm a firm believer that students need to "own" their work and Book Creator does just that!
The children brought in photos and they used their iPads to take "photos of the photos" (they thought that was quite funny!). In this step, they learned how to make sure there was no glare, the image was in focus, and how to crop.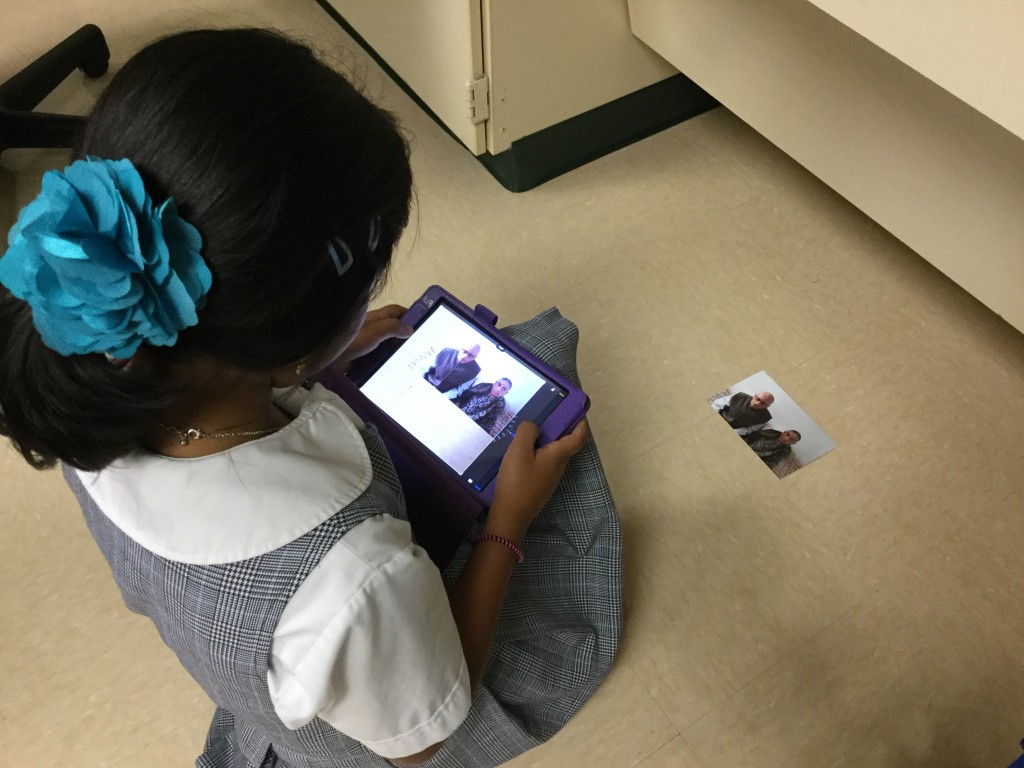 The next step was to add the photos to their book. I set up the books in Book Creator prior to this only to save time but students could certainly do this step. We added title and conclusion pages. Selfies were taken for the cover. Background colors were added. Fonts were changed.
Next step: importing the photos. The students used their scripts and actual photos to help with this process. A huge help was that parents labeled the backs of photos which made it much easier for the children to place their images. Remember, many of these photos are of great-great-great grandparents and students don't tend to recognize relatives that far back! I love how the two girls in the photo below worked together to make sure each image was on the correct page; one checked the script while the other added the picture!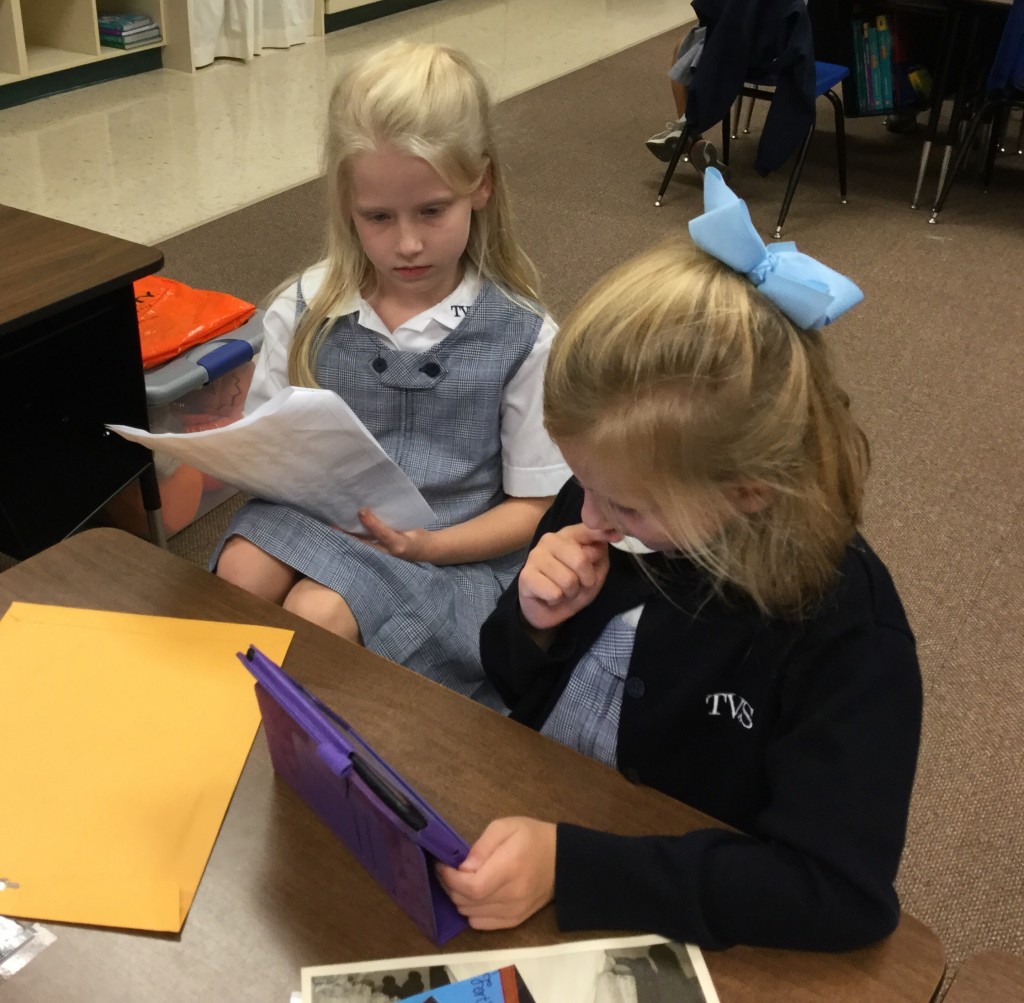 We had a wonderful group of parents who volunteered to help students record. Since we were trying to have as little background noise as possible, finding a quiet place in a school can be a challenge! These parents worked tirelessly to accomplish that.
The students then listened to their project, making sure every aspect was just how they wanted it. The project was saved two ways: as an ePub book to be read in iBooks and as a video.
I then uploaded everything and linked them on my teaching website, TVS TechnoWizards. Since last names are mentioned, these are behind a password-protected page. Here are a couple of samples pages in the book:
The students even blogged about what they had learned about their heritage.
We can't wait to share our projects this Friday for Grandparents' Day!