Each fall our second graders create a Heritage project to share with grandparents and other relatives. They bring in photos of family members, sometimes from several generations back! Over the years I've tried a variety of online applications to make the final product but it's always been more of a teacher-created project. Parents would email photos or send them on a CD. I would upload them to the student's home directory. There was a lot of behind-the-scenes work that needed to be done before the child could even begin to record their heritage story!
This year we decided to use the Book Creator app, an easy-to-use ePub book maker that allows the user to import pictures and record narration. Besides saving as an eBook, the finished product can also be exported as a video.
We asked the parents to send actual photos. The students really giggled when I said they were going to take photos of their photos! After a photography lesson, the children scattered around the room in search of the perfect place to take their picture. They watched for glare from the lights, checked for blurriness, learned how to crop.
Next step was to insert the pictures into the Book Creator app.
The following week we worked on the cover of the book. What child can resist taking a selfie?
The students also added page colors and chose a font style and color.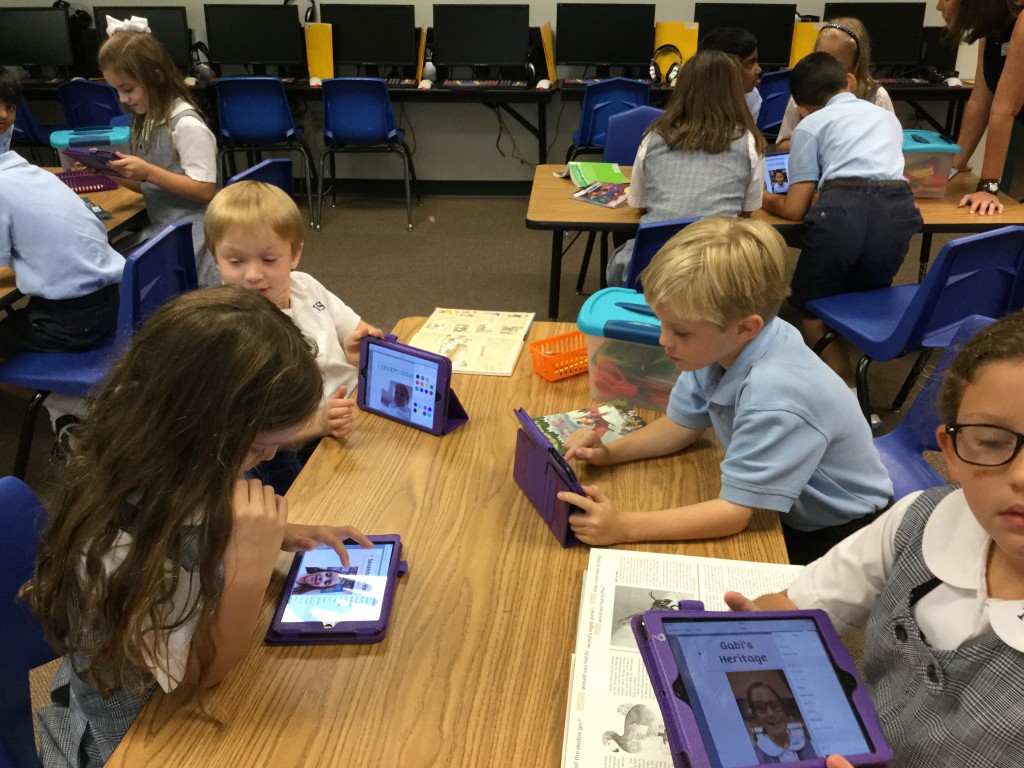 The children are in the process of recording their heritage narrations. Then I'll be uploading the finished ePub books and videos to the web so that their fantastic, student-created work can be shared with family and friends!