I came across a fun idea a few days ago that would be a great way to introduce the Pic Collage Kids app to our first graders. Spooky Good Costumes is a cute way to introduce students to several of the tools in an app that is useful across the curriculum.
First, why Pic Collage Kids ($1.99) rather than Pic Collage (free with in-app purchases)? Both have the same interface but there are two very important reasons why I prefer Pic Collage Kids.
The kids app is rated 4+  while the otheris12+. This is a huge help inavoiding the inappropriate "stickers" and images that sometimes pop up on Pic Collage.
Even though there is a charge for Pic Collage Kids, it is not that much considering that there are LOTS of free stickers that come with the app. And, younger children LOVE stickers!!
If you want a more detailed comparison of the two, click here.
Back to the project . . . I followed the instructions from the above blog post and, let me tell you, those first graders did a fantastic job! I told one class that we had only 40 minutes to do something that should normally take twice that long.
We opened the app and students had one minute to take a selfie. Really, if you give them longer, they can't ever seem to take the "perfect" photo and they end up taking way too many!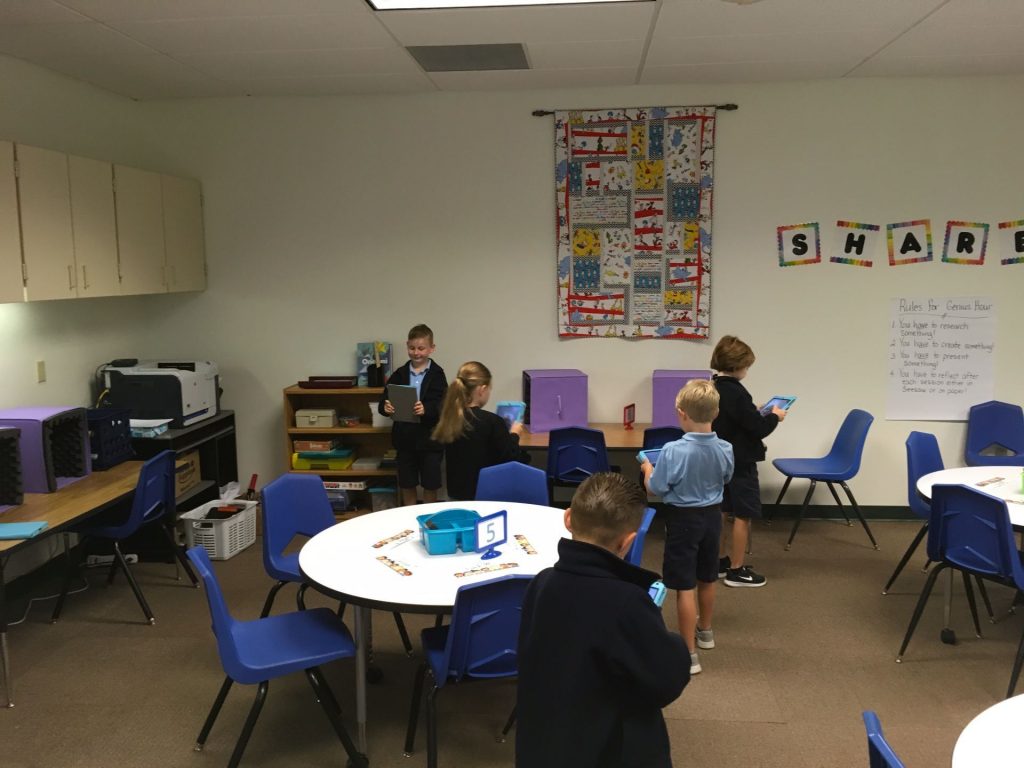 I was a little worried about the clip tool – would it take too long to "cut" around the head, taking out the background? The kids absolutely loved this! They had so much fun cutting without scissors!
Next step – showing the tools for drawing (doodle), changing the background, and  adding fun stickers. Students were asked to use stickers to create their name.
I love these letter stickers for a Halloween collage. I did impose a limit of 5 stickers (excluding the name). Otherwise, there's a temptation to cover the page with every sticker available!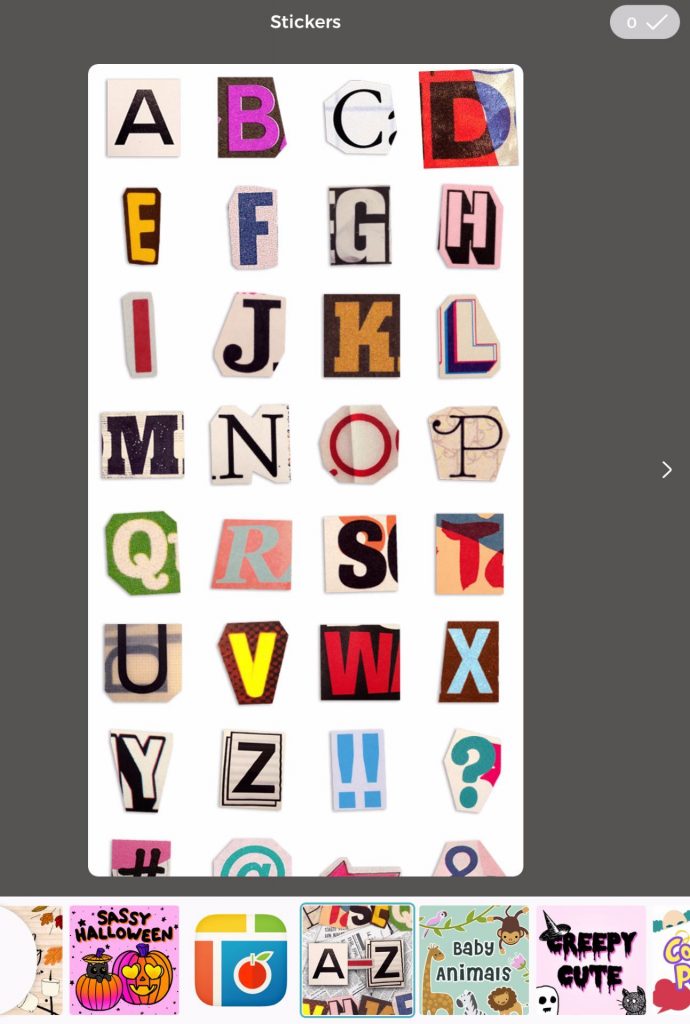 There was lots of concentration as the students created their collages.
As the students completed their drawings, they airdropped them to me. The first couple of children who finished became "tech helpers" and were they fantastic (not to mention, proud!).
Here's the animoto video of the costumed first graders. Enjoy!