What would a second grader do if he or she happened to be president for a day? The students were able to write their thoughts using a template available in Kidspiration.
The students uploaded their self-portrait that they had previously drawn in Microsoft's Paint program. They really enjoyed labeling their pictures as "President ___________" with their name filling in the blank. Then the children typed in three statements of what they would do if they were president. Young children really do have a grasp of what is going on the world!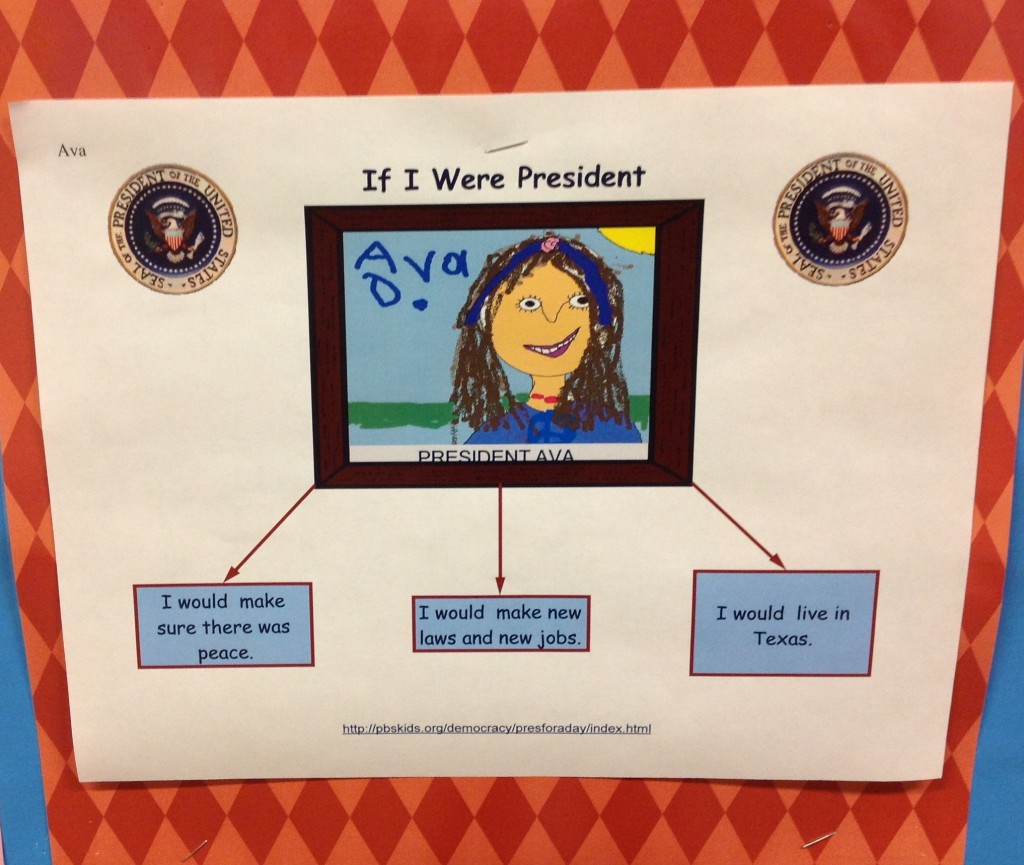 Once the work had been printed, a couple of the teachers put them on bulletin boards.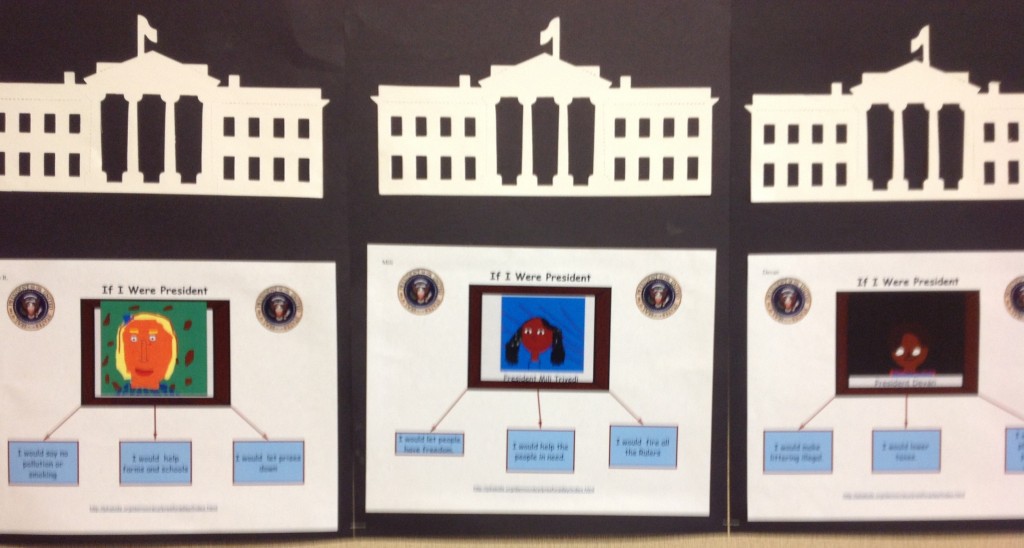 The students also conducted research to learn more about presidential pets.
Did you know . . .
Calvin Coolidge had a pygmy hippo, lion cubs, and a wallaby?
John Quincy Adams raised silkworms?
Theodore Roosevelt had a badger named Josiah?
The students discovered lots of new, little-known facts about our presidents!