After a couple of weeks learning all kinds of fantastic animal information, I asked the little ones to illustrate and tell about their favorite animal. Since they had learned about classifications, I also asked that they tell what the animal was and whether it was a mammal, fish, bird, etc and why.
We used the Book Creator app for this project. It's the perfect app for students to illustrate, write, and record – all in one place. To show how intuitive this app is, this was the first time the kindergarteners had used Book Creator. In a 30 minute session, they were able to learn the basics, draw their picture, record, AND airdrop their book to me! Pretty amazing!
After deciding that dinosaurs and unicorns weren't the best choice for this particular book, the students began their illustrations. They did such a fabulous job filling up the page with their animal and adding details that showed its habitat.
As students finished drawing, they scattered to find a quiet place to record. Some even wrote a script before recording!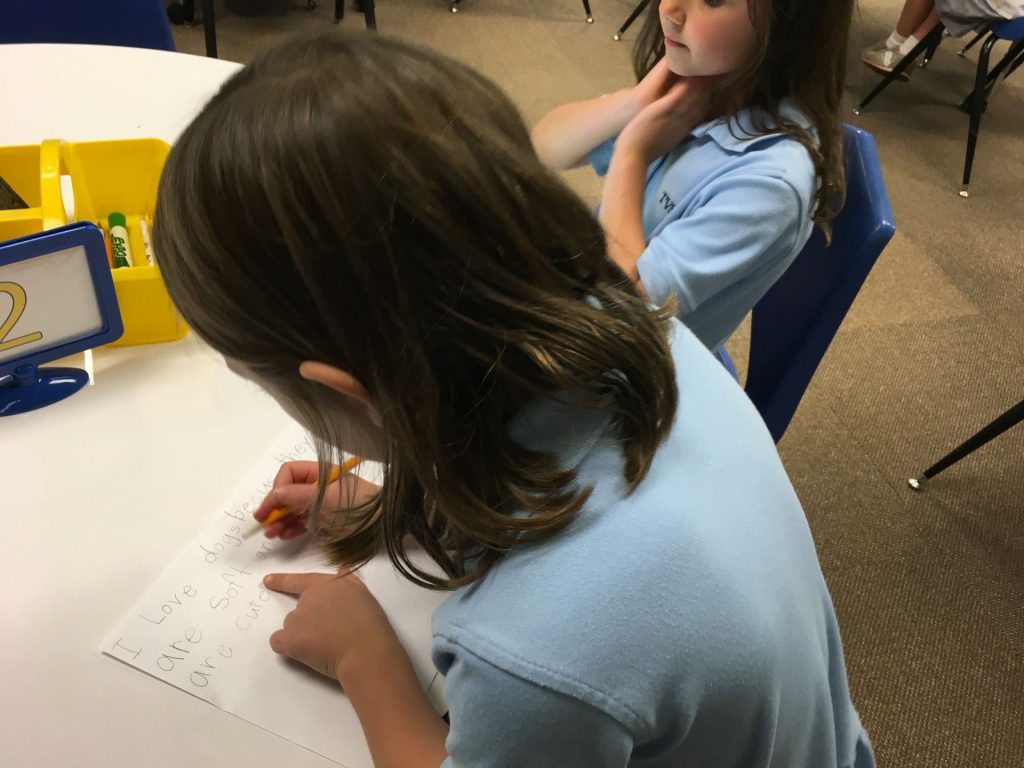 The final step was to airdrop to me so that I could combine all individual books into one class book.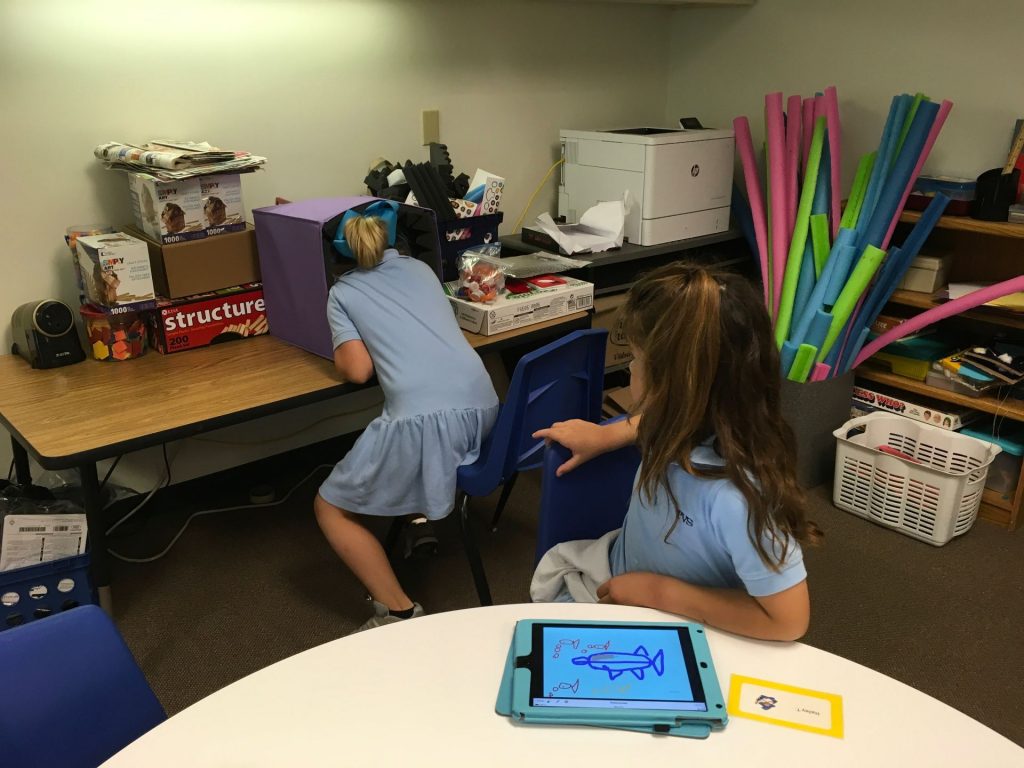 As I listened to the pages, I couldn't help but chuckle at some of the recordings. Did you know that, "A pig is the most rare animal in the world?" and "Humpback whales can weigh over 300 million pounds?" One boy remarked, "My cow looks orange and they are supposed to be brown and actually black. I know that but I couldn't find the brown. I'm sorry. So let's just deal with it as a cow! Okay?" So, not all the facts are quite correct but they really had LOTS of information in their heads and shared it the best they could! 🙂
Here are links to their books. Enjoy!