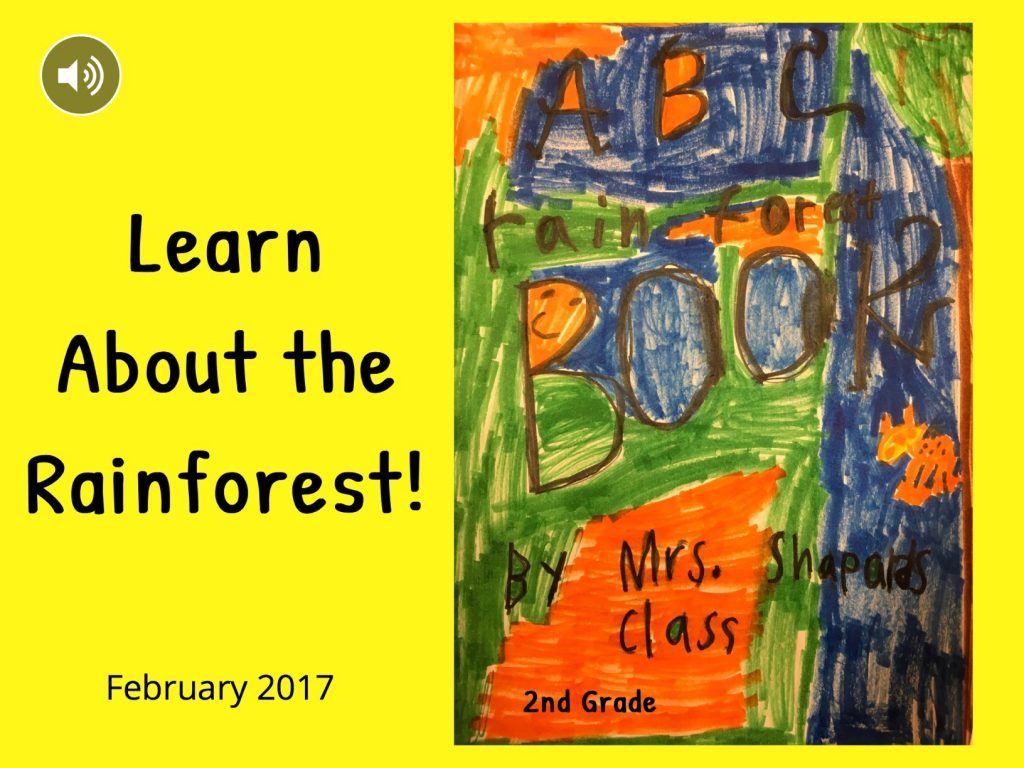 Our second graders can share quite a bit of information and they are excited to do so! They've been researching types of rainforests, animals that live there, and much more. We decided that the students would create a page about their topic using the Book Creator app, air drop their page to me, and I would compile these into class books.
I created a template and air dropped it to our iPad set. The students inserted a photo of the picture they had illustrated and added labels.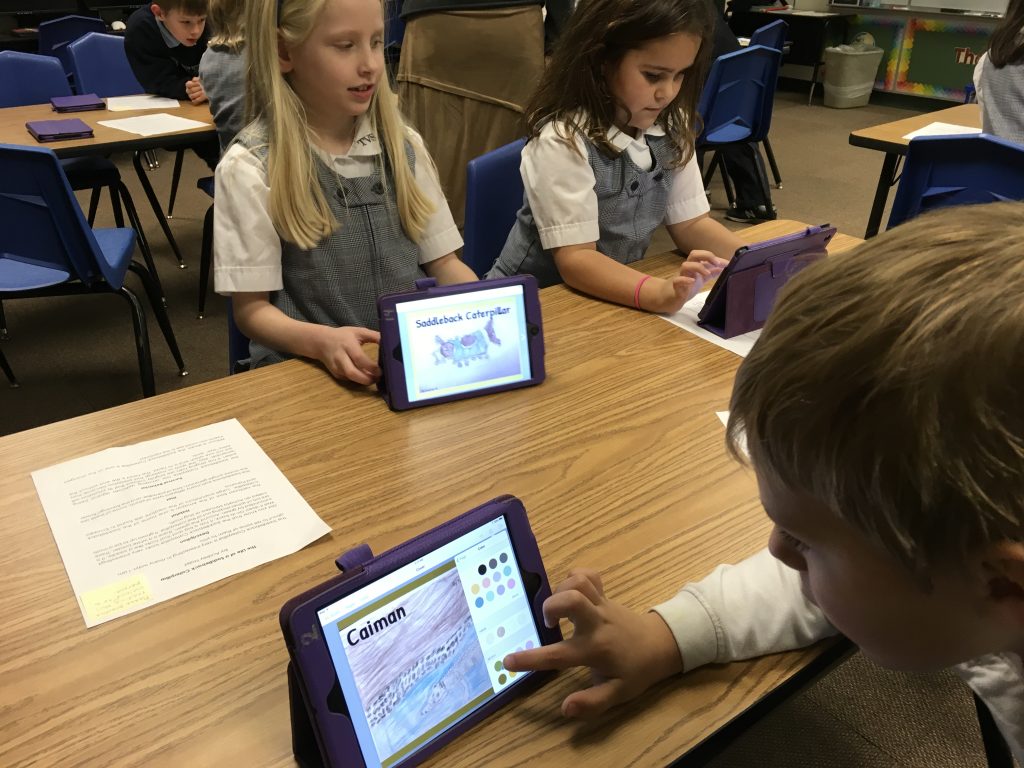 One class wrote an ABC Rainforest book while the two other classes created a book about Rainforest Animals.
Then the recording began. I had ordered these cute retro microphones from Amazon and they arrived just in time for this. Unfortunately, I only had six and everyone wanted one! We also have a few recording cubes that work quite well at reducing background noise.
The students spread out in the lab as well as in their classroom and we were able to get everyone recorded pretty quickly.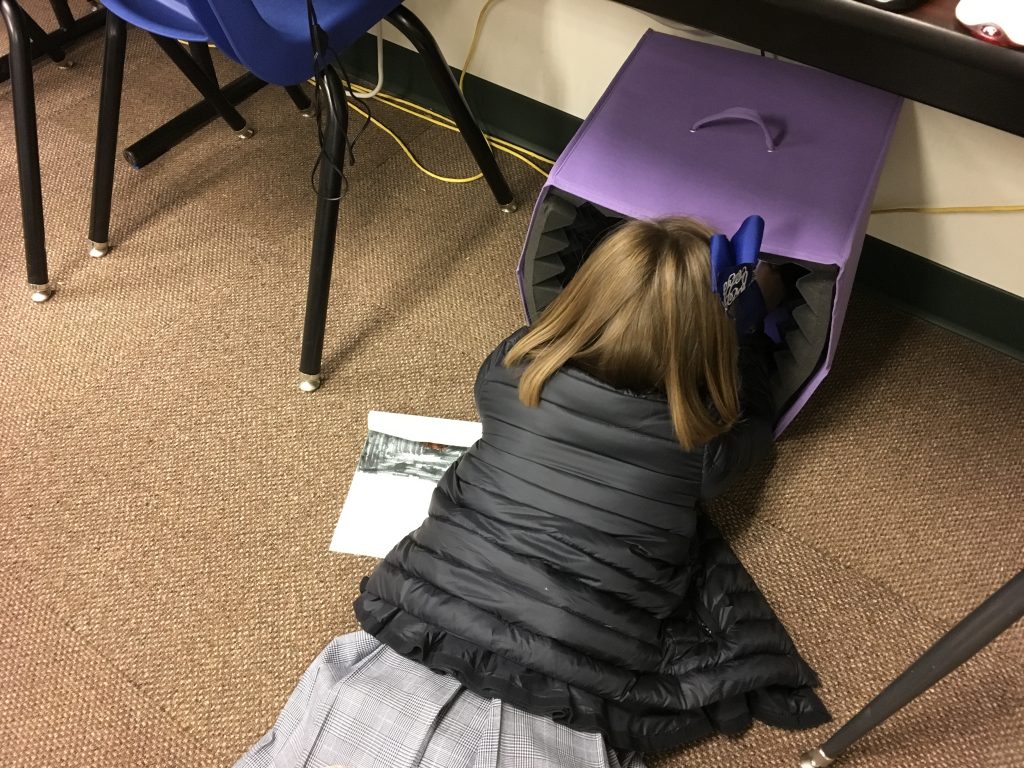 The books have been saved in two formats:
ePub book that can be read on iOS devices using the iBooks app (Click on ePub book link below while on an iOS device. Choose download > open in iBooks.)
Video that can be viewed on any device
The main issue with making a class book is that every student speaks at different levels. Some have extremely quiet voices and others come across quite clearly. You'll most likely need to adjust your volume often!
Here's one of the videos (see links below to other class videos).
Enjoy learning about the rainforest!
Mrs. Garcia
Mrs. Shapard
Mrs. Zabriskie