To go along with the homophone spelling unit, a second grade teacher asked if there was a digital way that we could make a homophone book. My go-to app is Book Creator and I felt like this would be perfect for the activity.
Prior to class, the students were given a set of homonyms. They were to create one sentence using all of the homonyms. On my part, I made a template in Book Creator and air dropped that to our lab iPads. When the students came in all they had to do was type in their sentence, illustrate the it, and record.
They had so much fun creating fabulous sentences.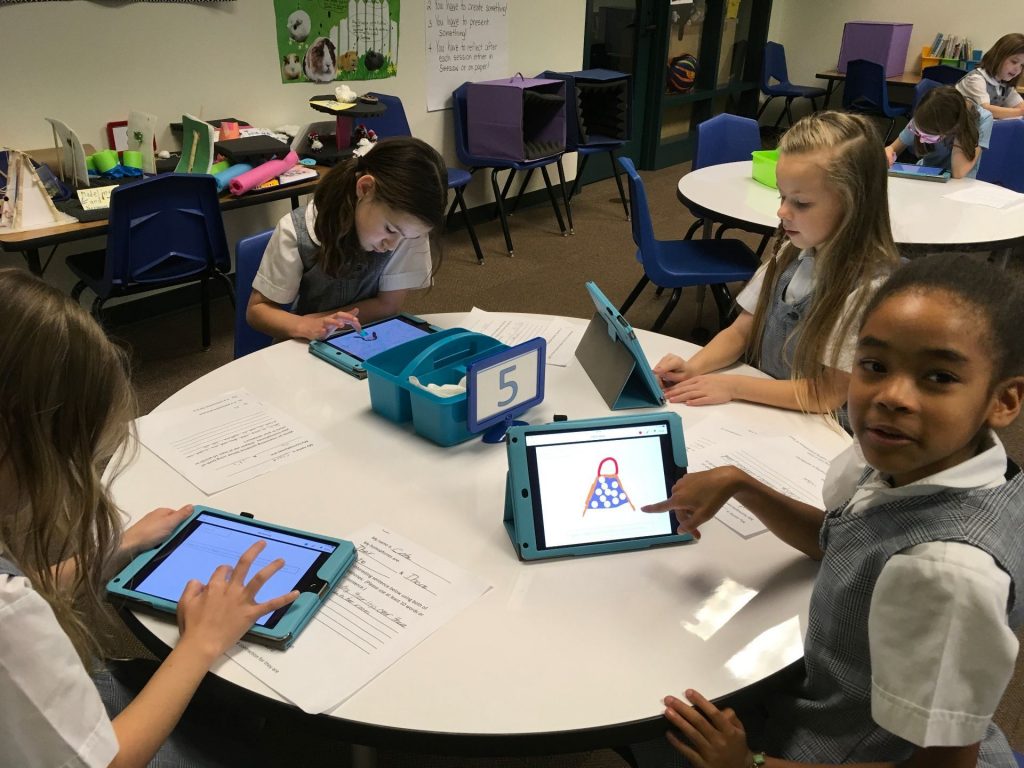 And, their illustrations were amazing! This one was funny because her sentence originally had been written as, The four brown horses got some yolk on their yoke. After drawing two and realizing how much room that took, Annie came over to ask, "May I change this to two horses!"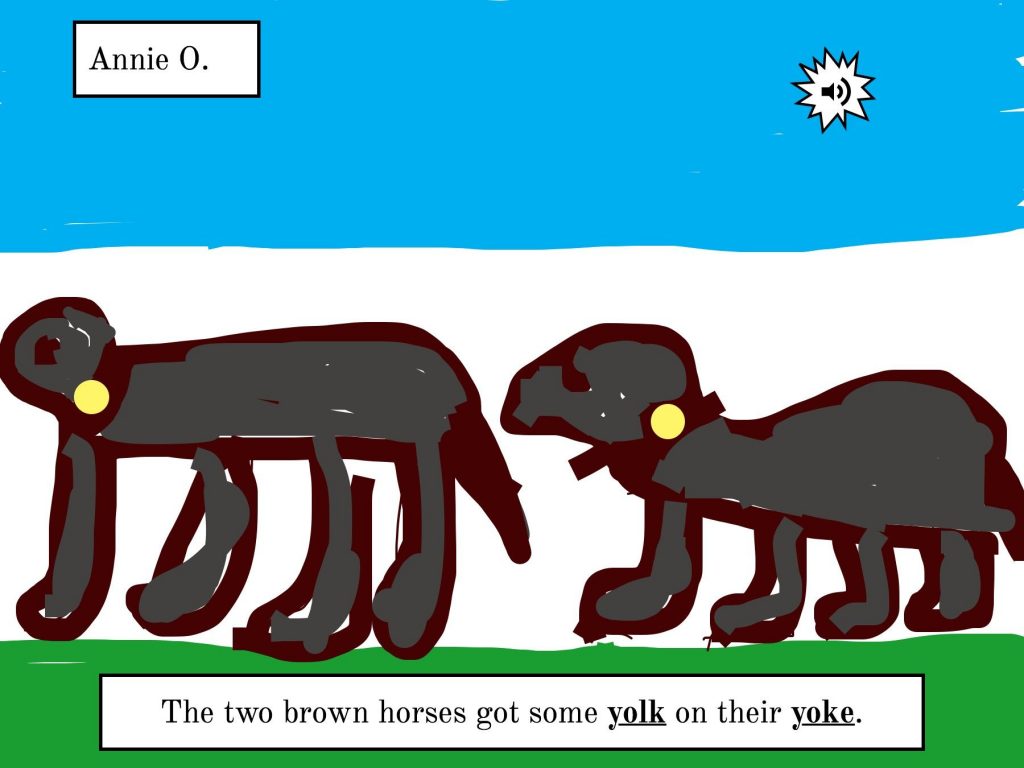 After recording, the students came to me to air drop their book to my iPad so that I could create the class books. I absolutely LOVE working with Book Creator – easy to use and the students can do just about anything they want with all of its features. There are many others apps that we could use but Book Creator worked out perfectly for this project.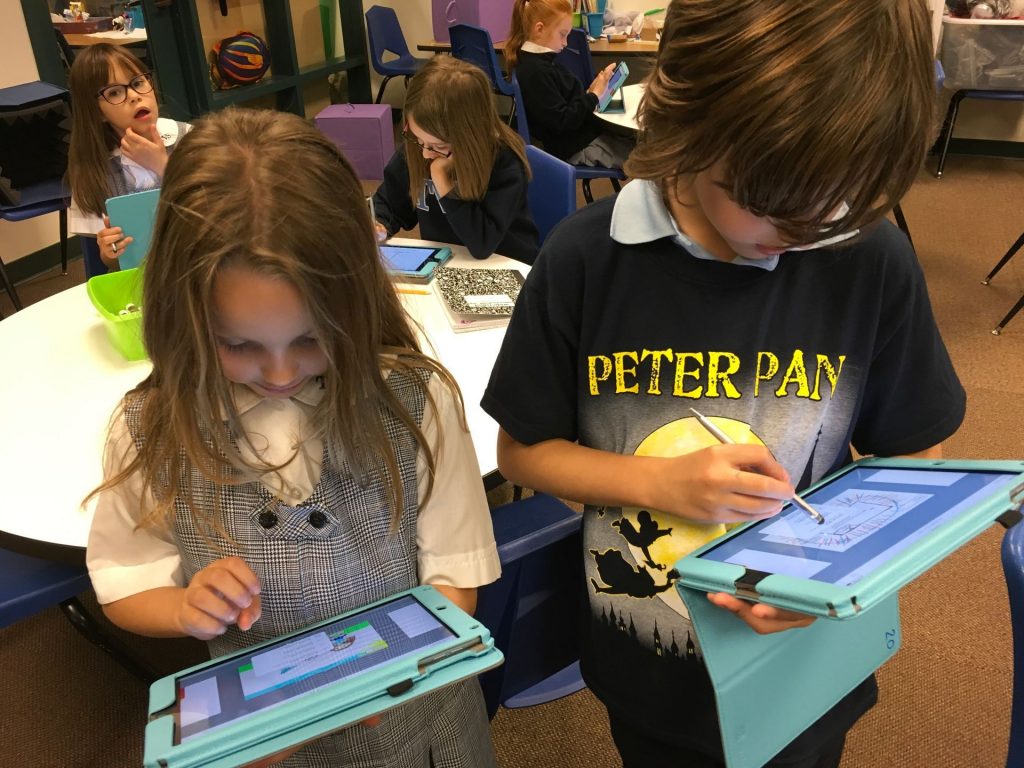 The teachers and I were very proud of how the books turned out. The students did such a great job with their illustrations and sentences.
Below are links to the books. These were saved in two formats – as an ePub book to be read in iBooks and as a video. We had so many students absent with the flu that not all children were able to make a page.
Directions to Download to iBooks:
Click on the book link while on an iOS device (iPhone or iPad). It will not work on a Mac or PC.
Choose Download.
Choose Open in iBooks.