I love bringing out Ozobots for Hour of Code! There are so many things you can do with them – draw paths and codes on paper using markers and predetermined code combinations, make paths and insert codes using the Ozobot Draw app, and drag and drop programming with Ozoblockly. There's something for all ages!
Until I discovered OzoEasy sticker codes, asking kinder and 1st graders to draw their own codes was just a bit tricky. As I tell the students, Ozobot is like Goldilocks – every code has to be just right! Just as Goldilocks tasted the porridge and determined one was too hot, another was too cold, but one was just right, Ozobot likes those color combinations to be close to perfect! In fact, we even started calling the little robot "Ozolocks" when something didn't go as expected!
This year I gave each child a sheet printed off the Ozobot Educator's page (can't remember which lesson). It had a rectangular path printed with blank squares for coloring in the codes requiring three colors. I added additional lines in the inner part of the rectangle. For the little ones, I created a condensed version of the codes that was easier to read so they could choose a code for coloring each of the groups of squares.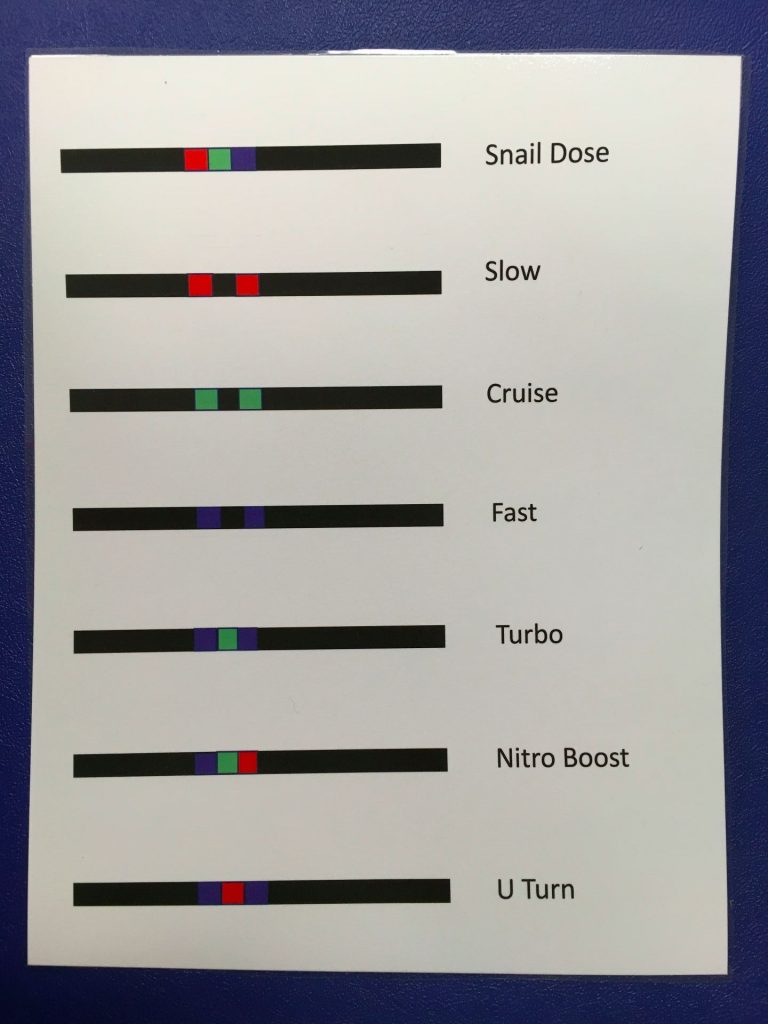 Each child also received 4 stickers. These were the "special moves" like tornado, backwalk, spin. They loved those!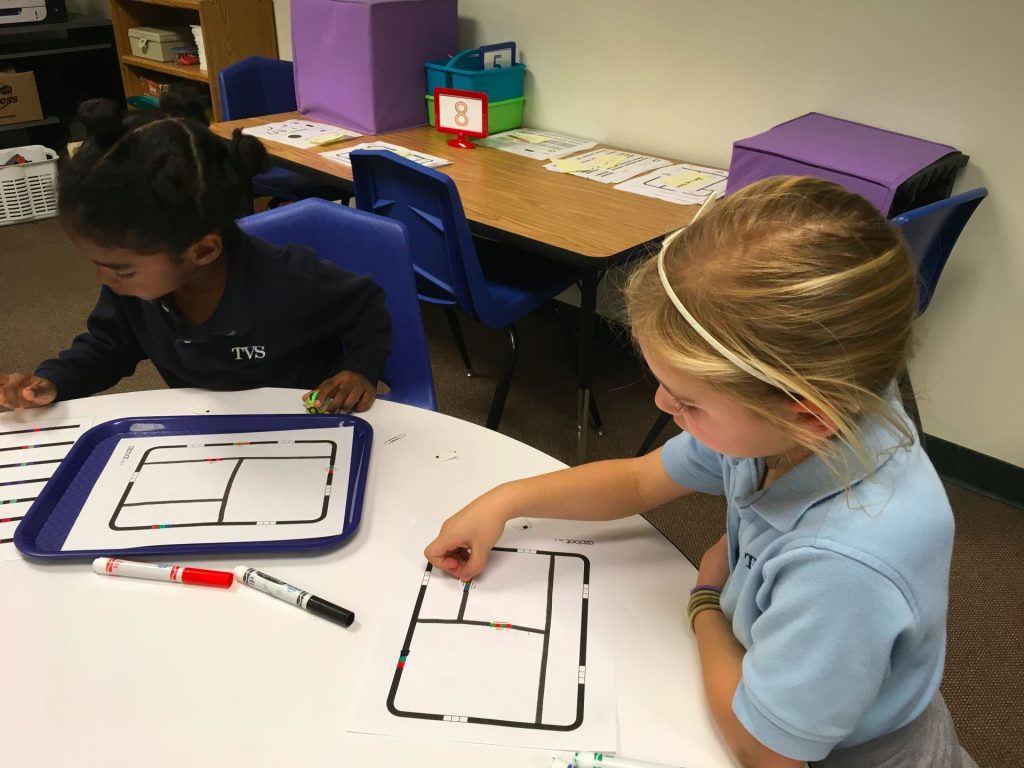 It was SO much fun watching the kindergartners interact with the Ozobots. The look of awe on their sweet faces was priceless! I wonder how many children requested these for Christmas!
Here are short videos from each class of the students enjoying the Ozobots.