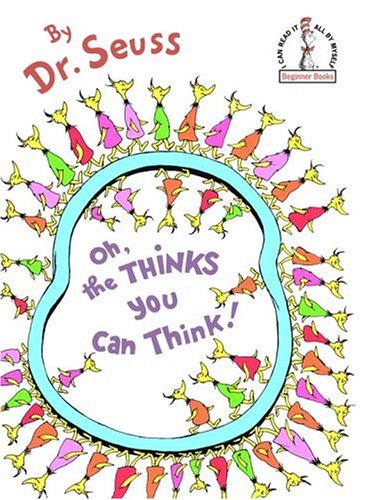 For our Seuss week celebrations, I read part of Oh, The Thinks You Can Think and asked the fourth graders to think creatively like Dr. Seuss.
What would you invent if you were able to invent anything you wanted?
Would it be an interesting animal?
Would it be something that would make life easier?
What would it look like?
What would it do?
The students started by illustrating their invention on the computer using Microsoft's Paint program. This could be done in an app but the students prefer the tools available in Paint. When they finished, I uploaded their pictures to my Picasa site so that they could save to the iPad.
The next step was to create a page in the Book Creator app. The students were asked to include the following on their page:
their name
title of their invention
picture of their invention
a recorded narration of the purpose of their invention (I had them write a script first! This

really

helps with the recording process; avoids stumbling over what to say!)
Finally, the students air dropped their books to me and I combined all into one class book. I absolutely LOVE that Book Creator offers options for sharing! I exported it in two different formats: one as an ePub book (to be read in iBooks) and the other as a video (a great option for those who don't have iOS devices).
Click here to download the ePub book. (Remember you'll need to be on an iOS device with the iBooks app installed. Choose Download then Open in iBooks.)
Here's the video:

Since video was one format to be shared and since I've been wanting to experiment with some AppSmashing (Thank you Greg Kulowiec for creating this great term and for the awesome workshops I've been able to attend), I decided to get creative with the intro to the inventions!
Here's a chart to show the apps used.
In this case, I was the one who created the video clips to be combined with the student work in iMovie. Students could certainly do this part – perhaps have the early finishers work on some type of introduction.
I LOVE the power of AppSmashing!