Aren't Dr. Seuss books fun? His whimsical illustrations and storytelling create wonderful opportunities for students to enter a world of silly make-believe, while still having a life lesson for children (and adults).
Our second graders listened to The Foot Book as they designed their own foot or shoe in the Book Creator app. I loved seeing all kinds of interesting feet or shoes such as the ones that spouted crayons or confetti.
As the students completed their drawings, they recorded what these new feet or shoes could do. Each child air dropped their book to me so that I could combine them into a class book.
Here's a video of one of the second grade books:
Zabriskie The Foot Book from Trinity Valley
Our third graders read I Wish that I Had Duck Feet. This book is about a boy who wishes he had different animal parts – duck feet, whale spout, elephant's trunk, and so on. He thinks of all the fantastic things he could do with these parts. However, there's always a downside to each one.
The students were asked to think of an animal part that they would like to have. They were to draw a picture in Book Creator, record the pros and cons of the part, and air drop the book to me so that I could create the class books.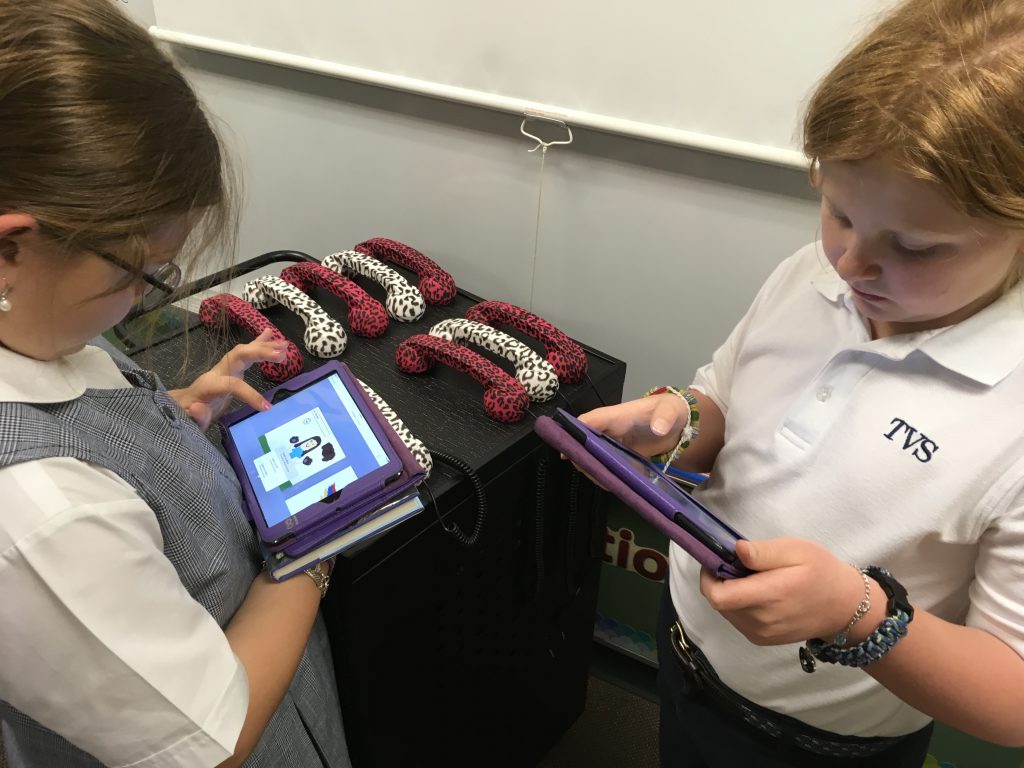 It was so much fun listening to what they chose. A few even tried to write in rhyme like Dr. Seuss.
Here's one of the third grade stories saved as a video.Gramentine Dr. Seuss and Duck Feet Stories from Trinity Valley School on Vimeo.
Enjoy all of our books and videos!
If you are downloading the ePub books, remember that you need to click on the book link while on an iOS device having the iBooks app. Choose download and open in iBooks. (We had several children absent on the day that we made the books. If you don't see your child's work, that is the reason.)
Mrs. Garcia's Foot and Shoe book
Mrs. Shapard's Foot and Shoe book
Mrs. Zabriskie's Foot and Shoe book
Mrs. Gramentine's "I Wish I Had . . ."
book
Mrs. Prescott's 
"I Wish I Had . . ."
book
Mrs. Weth's 
"I Wish I Had . . ."
book