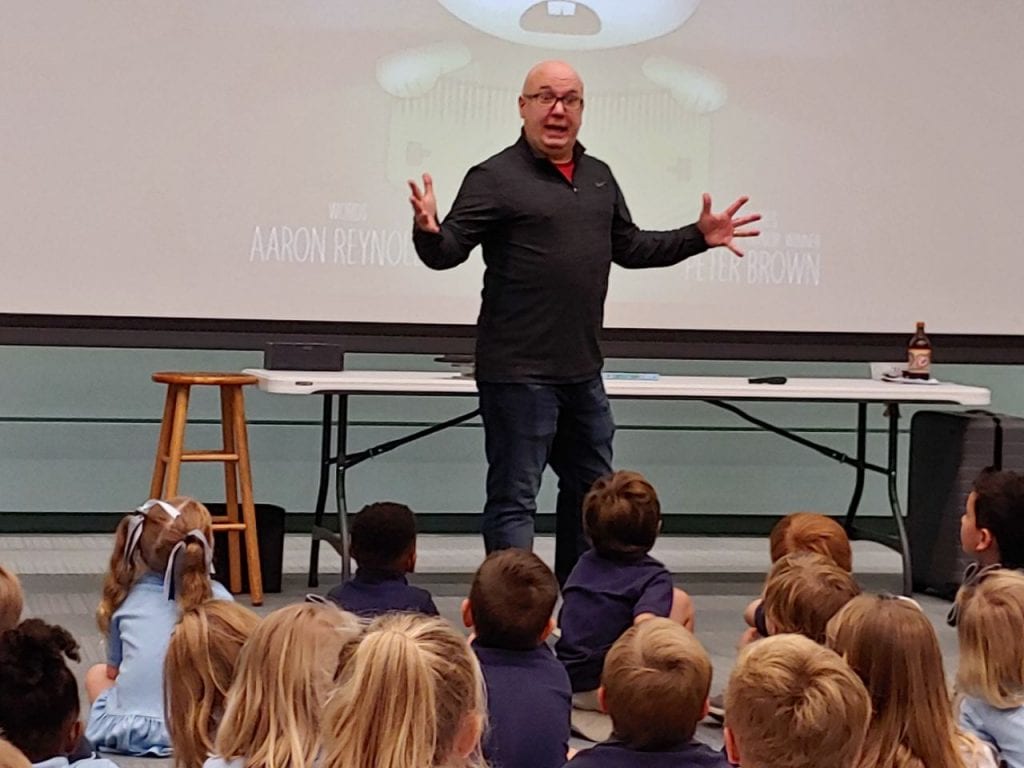 Recently, Aaron Reynolds visited our school. What a fantastic presentation from this fun author! I sat in on the kinder/1st grade talk where Aaron shared his hilarious book, Creepy Pair of Underwear. 
Based on the book, the first graders had decorated paper underwear to make it a bit creepy and had written advice to Jasper (the book's character) on how he could get rid of his very strange and creepy underwear! Mrs. Kee asked if we could do something digitally with what the students had created. So, we used the ChatterPix Kids app to upload the picture of their paper underwear and the students recorded their advice.
The children uploaded their video to Seesaw and I pulled all the videos, along with photos of the students working, into iMovie. I loved listening to the suggestions of how to get rid of creepy underwear!