I'm not sure why but I hadn't pulled out the Ozobots for the fourth graders this year so when they arrived at the lab and discovered Ozobots set out, they could hardly sit still to get instructions!
Needless to say, I presented the instructions in record time! Their job – add color codes and paths to the outline of the Cat in the Hat's hat. iPads were set out so students could video their Ozobots. A few did that and then air dropped video to me so that I could add to what I took. Here's a glimpse at what happened.
4th, Seuss & Ozobots from Trinity Valley School on Vimeo.
I would hear groans from students who couldn't get their Ozobot to follow the code they thought they'd drawn. Then, I'd hear from someone else who announced that their code worked and they were more than happy to share tips on how to better draw effective codes.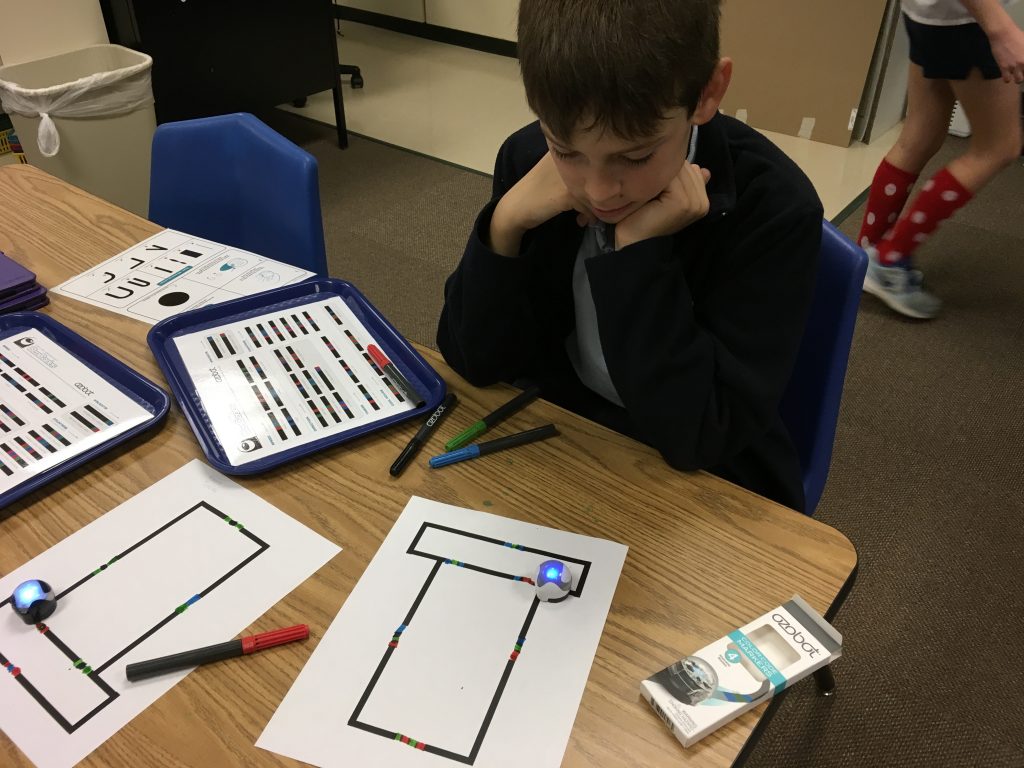 Lesson learned for me – I need to do MUCH more of the exploration time for the students. Yes, there are times when I need to do direct instruction but watching the fourth graders interact reminded me how important it is to allow time for uninterrupted learning to occur.
Save